Olympian joins Winter Sports World team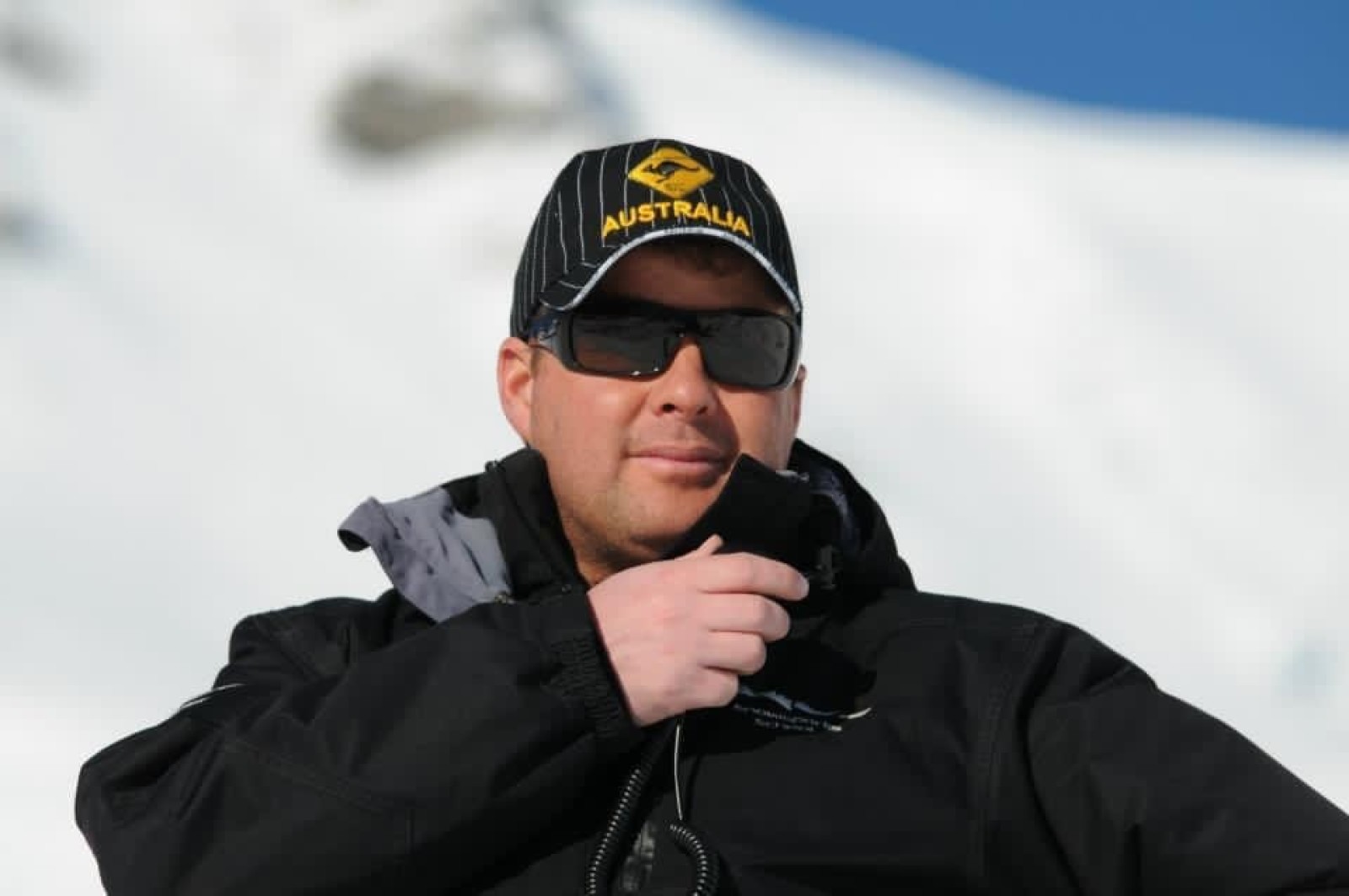 A British Olympian who didn't experience summer for nearly four decades has joined Australia's first indoor snow resort and alpine facility management team in one of the hottest places on Earth.

Former Australian national winter sports team coach Stephen Edwards is the high-performance snowsports coach and program director at the soon-to-be-built Winter Sports World (WSW) in Penrith, NSW.

A magnet for elite snow and ice athletes, WSW will be a training field for nine Olympic sports – alpine skiing, freestyle skiing, snow board, figure skating, ice hockey, speed skating, curling with the possibility of catering for cross country and biathlon.

Site developer Peter Magnisalis said: ``I don't think it's a big stretch of the imagination to think that Winter Sports World will become one of the top 10 high performance training centres in the world.

``Stephen's involvement adds international credibility and attention to the development as an elite competition and participation sporting venue. We are very fortunate to have him on board.''

He began talks four years ago with Edwards, who represented Britain in alpine skiing at the 1992 Winter Olympic Games.

Edwards, who lives in Australia but works around the world, was integral in the setup and ongoing operation programs of the UK's first snow centre (Snowdome) in Tamworth in the mid-1990s.

He has been involved in snow sport coaching for more than 30 years, including World Cup coach for Australia and Denmark, national team coach for England, program director for European Development & Excellence Program and head coach for Perisher Winter Sports Club and Mt Buller Race Club.

Edwards is a former Snow Sports Australia national team selector, snowsports England tutor and athletes he has trained have had success at the highest level including world cups, world championships, Olympic Games, Youth Olympic Games, international children's races and national champions in alpine skiing and snowboard.

``I thought: `Why hasn't anyone done this in Australia before?','' he said. ``It's a perfect location and Australians love snow.''

Located just 9km from Australia's newest international airport at Badgerys Creek, Winter Sports World will be a linchpin of Penrith's sporting venue offering which already includes Sydney International Regatta Centre and Penrith Whitewater Rafting, a major football stadium, and competitive cricket, netball, and shooting and archery grounds.

Adventure attractions iFly indoor skydiving, Cables Wake Park on the neighbouring Penrith Panthers site, numerous golf courses, rowing on the Nepean River and more complete the city's claim to being the ``Adventure capital of NSW''.

Winter Sports World will remove the disadvantage of Australian snow and ice athletes currently having to decamp for months every year to expensive overseas training facilities away from their support networks.

``Athletes from nearly every country in the world train in indoor centres,'' Edwards said. ``It guarantees their time on the snow so they can focus on technique without variables like weather and piste conditions.''

However, the development will be accessible and affordable to all, with learn-to-ski/ snowboard classes, school and community group excursions and casual visits by locals encouraged.

While Australia has more than 1 million regular snowsport enthusiasts just to the NSW resorts of which about 700,000 are in Sydney, another 4.5 million people do not ski because they cannot access the snow.

``It's just too hard for them to go there or too expensive so they haven't been introduced to it,'' Mr Magnisalis said.

Winter Sports World will accept the twice yearly $100 Active Kids government vouchers available to every school-age child in NSW.

The venue will help increase year-round participation in snow and ice sports and become a pathway for its governing bodies to establish program.

Growing up in the UK with access to a dry ski slope only, skiing was challenging for Edwards, who took up the sport at age eight.

``If I was going to make it to top level competition I needed to move to the snow,'' he said.

``At 16, I had to make a huge life-changing decision to follow my dreams and moved to the French alps on my own.

``I didn't experience another summer without snow until Covid took hold on the world in 2020.''

Winter Sports World
Located at Penrith at the foot of the Blue Mountains in NSW, Winter Sports World will be Australia's first indoor snow resort and alpine facility.

Using real snow, the $300 million development will include:
A 300m advanced open run and a dedicated learn-to-ski run
Snow play with various activities for people of all ages from children through to adults
Ice activities such as an ice rink and ice climbing
4.5-star 162-room hotel with function & conference facilities
Restaurant and cafes with snow views
Winter Sports World is also expected to generate 900 new ongoing tourism jobs after construction and inject $80 million a year into the local economy with 250,000 visitors annually.

Currently a 2.35ha horse paddock located within the vibrant Riverlink Tourism Precinct at Penrith in Western Sydney, the site will also include a Winter Wonderland snow play area, conference and function rooms.

The carbon-neutral design of the development by renowned eco-friendly architecture practice Environa Studio will set new environmental building benchmarks with features such as most advanced technology for capturing and reuse of free heat, roof solar system for electrical energy needs, insulation systems, non-toxic cooling and roof water harvesting for snow making.

A state significant development application for Winter Sports World is expected to be lodged with NSW Department of Planning Industry and Environment by mid-year.

Construction will hopefully commence next year, with Winter Sports World expected to open in 2025.